SOME COULD SAY THAT THE STORY OF VAULT FURNITURE BEGAN SIMPLY WITH TWO HARD WORKING PEOPLE, ONE GREAT IDEA AND A LITTLE BIT OF FATE.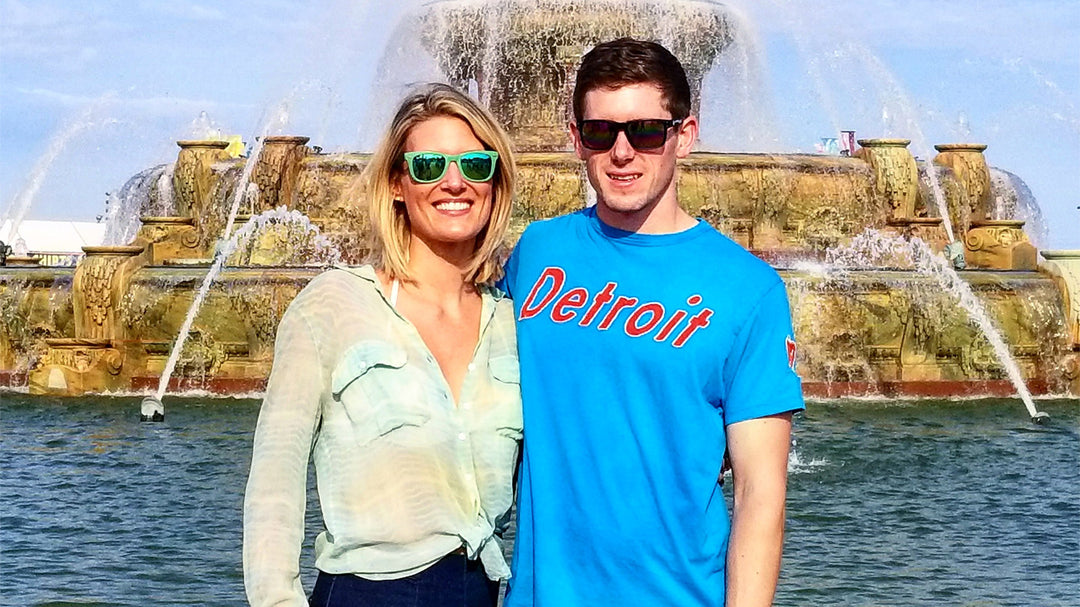 Andy and Brandi Gooding are the Dynamic Duo that is Vault Furniture. A furniture design and manufacturing company that utilizes reclaimed materials to create original designs, with a special emphasis on function.
Andy grew up with a passion in mechanics and carpentry. From an early age he showed talent in construction and as a teenager he could bring crippled machinery back to life. After High school Andrew attended WCC for construction & welding. Unfortunately, construction had come to a screeching halt due to the recession. This led Andrew to continue his education at MIAT in the field of power generation. After working on wind turbines in North Dakota for a year, Andrew came home and met Brandilyn within the first week.
Brandi had an eye for design since she can remember. She excelled in art classes and expressed herself through fashion. It was this passion for creation and form that led her to graduate in Commercial Interior Design from Michigan State University. Similarly to Andrew, her ideal job was unattainable due to the recession. So she worked as a partner in her mother's Cabinet Studio. It was here that she learned essential business skills while she designed custom cabinetry. It was three years after graduation when she met Andrew through a mutual friend.
In one year they created a workshop, a line of furniture, and a brand. Now after a decade, their success continues. They are married and have a 5,000 sq. ft. manufacturing facility in Caldwell, ID. with aspirations of one day becoming a household name.