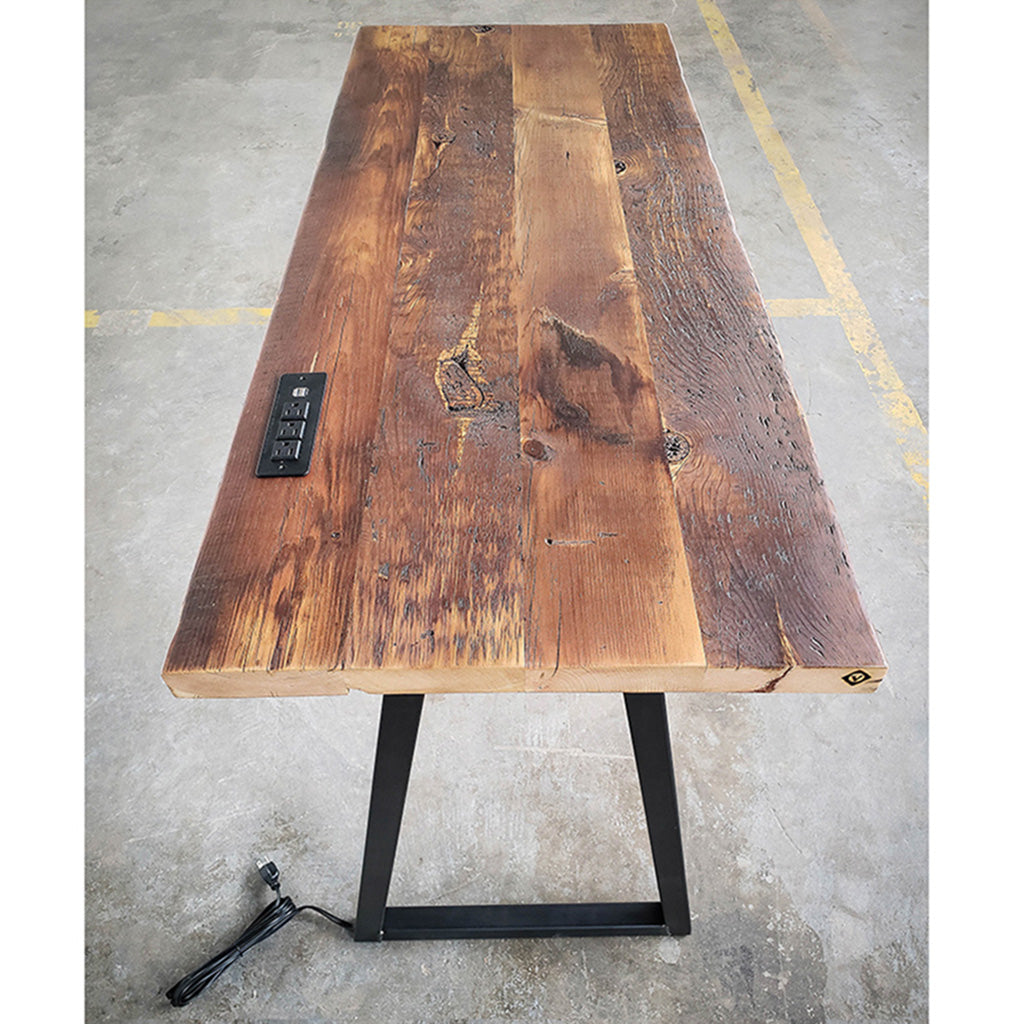 Custom Reclaimed Wood Desks
If you're searching for a unique, high-quality desk for your home, look no further than Vault Furniture. We craft and sell reclaimed wood desks that are made with locally sourced materials and GREENGUARD certified finishes. These beautiful pieces add warmth and functionality to your space. What's more, upcycled desks are great for offices, bedrooms, and living rooms.
Vault Furniture, a small, family-owned company, is dedicated to providing customers with desks made in the USA. Choose from a freestandingdesk with a power outlet to a variety of floating desks. The latter option provides you with more leg room and space to add storage underneath. Our meticulously designed custom wood desks are handmade to order. Moreover, these custom computer desks feature unique designs and superior quality than what you'll find at box stores. Check out our FAQs to learn more.
Browse our selection of handmade wood desks and request a quote today!