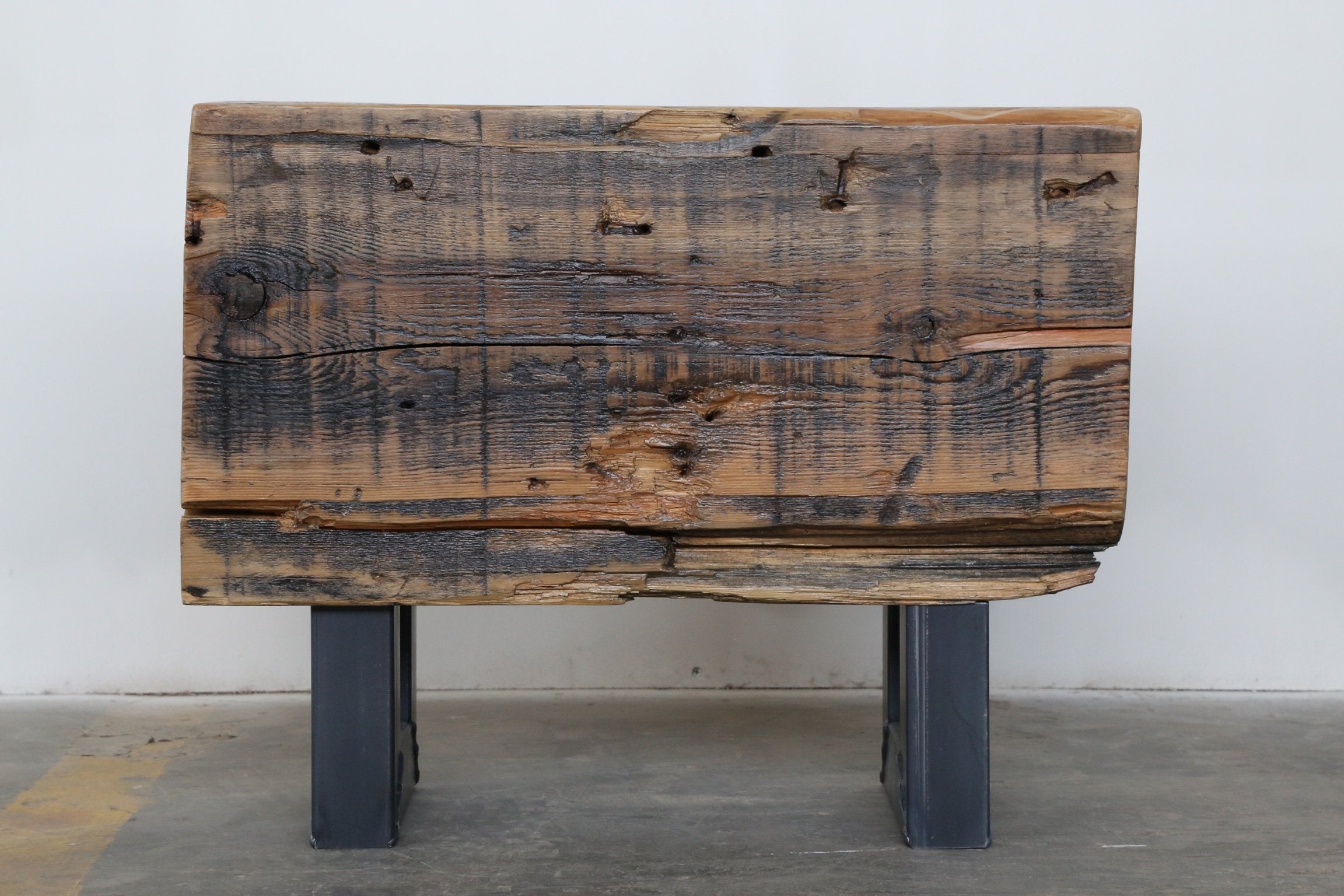 Looking to add a unique seating piece to your home? If so, we  have you covered. We handcraft and sell reclaimed wood benches that are durable and made of high-quality materials. These recycled wood benches add functionality and beauty to your space. They can also be ordered in a variety of lengths. You can place them in an entryway, at the dinner table, in a mudroom, or in any other space that needs seating or storage.
Vault Furniture is proud to offer custom wood benches that are manufactured in the United States. They feature a beautiful, natural finish that gives each piece one-of-a-kind character. The rustic and industrial design of these handmade wood benches offer a timeless look that integrates well with most decor. In fact, this unique and original designis sure to spark a conversation no matter where you place it. . Check out our FAQs to learn more about these personalized wooden benches.
Browse our selection of reclaimed beam benches and request a quote!